Hey there guys! What do you like to do early in the summer mornings? Cause Deauxma is eager to relax in her private pool! We have prepared for you some hot photos ! Take a look at this gallery! It features this gorgeous MILF babe that is taking some time off! This cutie also thought that it might be a good idea to enjoy this amazing hot sun and tan her skin a little bit! Let's see what this cutie is going to do in this hot day of summer, shall we? Watch this busty MILF also as she is going to fuck the hubby!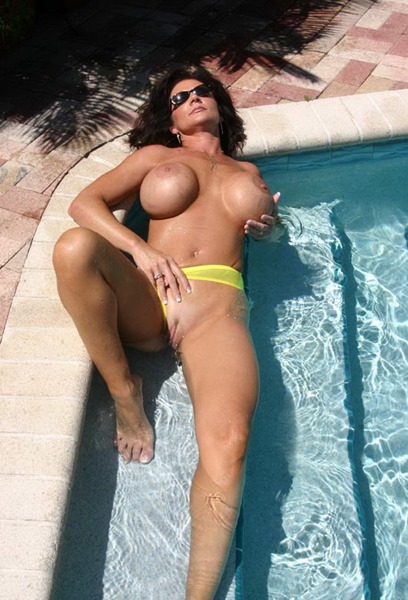 As soon as this cutie got up, as she sleeps until late, when she gets up it is already noon, the sun was on the sky and she was only in her panties! So she did not hesitated to do a morning bath in this clear swimming pool, where she was about to chill a little bit! This honey enjoys staying in the sun so today she thought she might reveal her enormous tits one more time and expose them at the sun! Are you eager to find out what has she been doing next? Take a seat and watch!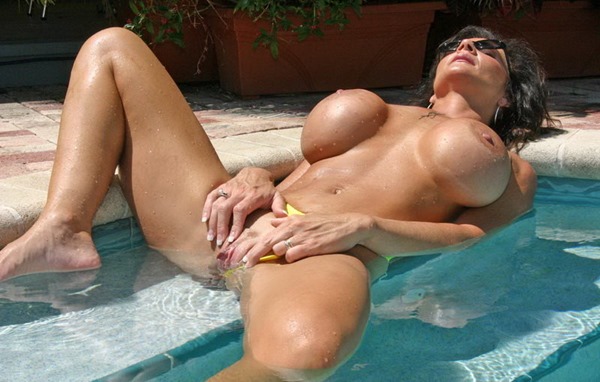 After some swimming, this sexy chick just laid over there in that pool and at some point , she took her sunglasses and she thought she might just lay there for a little while! When, out of a sudden she took her panties aside and started to play with her wet pussy and she was showing it to us! She got pretty heated up and she started to rub it! If you wanna see much more from where this came from, all you gotta do is take a seat and watch and we are giving you also full access around here if you join us! Check out the http://ladysonia.me/ site if you wanna see another mature beauty rubbing her pussy!